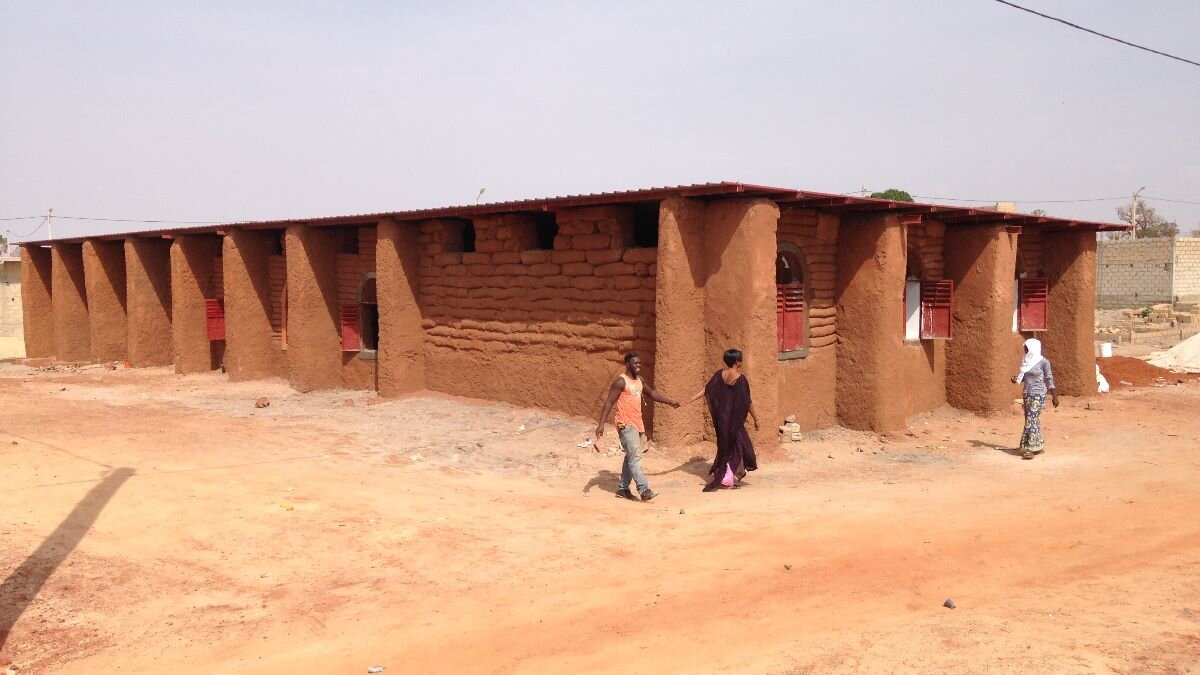 LOCATION: NIAKOULRAB, Tivaouane PeulH
country: Senegal
REQUIREment: 3 Classrooms
type: elementary school
CONSTRUCTION: 2019
MATERIALs: Sand
Tivaoune Peulh is a town of around 25,000 inhabitants and composed of 20 districts. Niakoulrab is a very poor district in Tivaoune Peul, where inhabitants have no direct access to either electricity or water. Niakoulrab has no formal schooling -neither primary nor secondary. The closest school is located in the neighbouring district, a 35 minute walk from Niakoulrab. Families who can afford it pay the ride for their children on a donkey-drawn cart. Children from less well-to-do families walk to school 4 times daily in the sandy paths.
We built 3 classrooms, one office, 4 WC cubicles and a hand washing area, which is the first phase of construction of an elementary school of 6 classrooms.
Due to the composition of the soil being very sandy, we filled the foundations with concrete. We used the local sand and mixed it with clay and cement as a stabilizer (ratio 4-4-1). We filled the bags with this damp mix and tapped it to have a compacted giant brick, before laying the following layer on top. The process continues to complete the wall to its height. Once the wall mixture has dried, we burn the bags and apply the coating layer.
We designed buttress walls to strengthen our structure every 3m, and use them as benches inside the courtyard. They also shade the walls from the sun and contribute to keep a fresh atmosphere inside the classrooms, adding to the natural thermal qualities of our earth building.
The primary structure for the roof is supported on the buttress walls. We left spaces when reaching the top of the walls for natural ventilation and to have more light inside the classrooms. We left the bag wall shaped apparent to reveal the technique of construction and inspire children and teachers to build their house with the same building technique.